This post sharing what to do if you get an Instant Pot C6 error is based on my experience because I had no idea what to do. Let me know your thoughts on it, and click on the affiliate links I share which gives me a commission from any purchase.
I love my Instant Pot. I use it all the time, from pulled pork to Spanish rice to chicken curry and more, this pressure cooker is a lifesaver.
You can imagine my horror when I turned it on to make chicken stock only to hear a nasty beep beep beep and see flashing lights. The screen simply showed C6.
I tried pressing buttons. I tried unplugging it and turning it on after letting it sit for a couple minutes. Really I tried everything, but my Instant Pot was clearly broken.
I searched my product manual, but it doesn't define the C6 Instant Pot error. I had no idea what to do, and I don't want you in that spot.
What is the Instant Pot C6 error?
This means you have a faulty pressure sensor. Your Instant Pot can't recover. This is a an error you can't fix, but stop your tears.
You may be ok. First, don't throw away your Instant Pot. Yet. This is a manufacturer's defect, not something you did.
What do I do now?
Instant Pot has a support center. Submit an Instant Pot support ticket with details about your C6 error message.
You will need:
The product model number from the silver label
A photo of your receipt (bonus if you buy from Amazon – you can look up your receipts under your account!)
A photo of the label from the back of your Instant Pot
Fill out the form completely. I received a response the next day!
Once you get the response, be prepared with two more photos. You can't share them in your initial submission, but know you will need to take a photo of the serial number – a white sticker on the bottom of your pressure cooker – and the silver sticker on the back of your Instant Pot, peeled off and cut in half.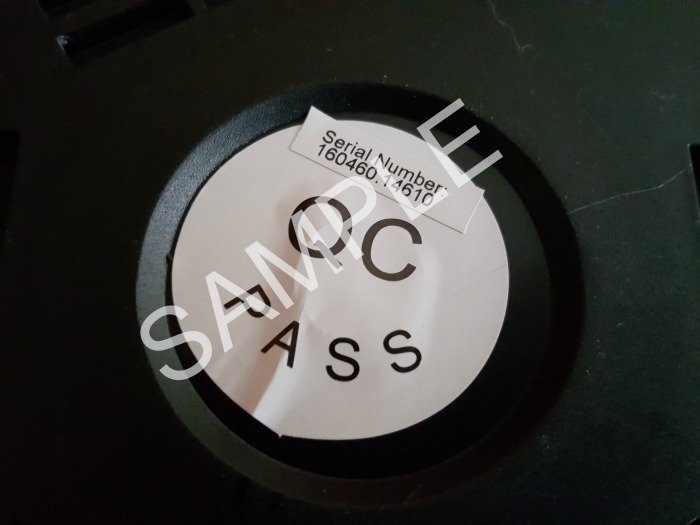 The next day, I received confirmation that a new Instant Pot was on its way to me, including the tracking number. They shipped it FedEx (from Canada), and I received it less than a week later.
From start to finish, I had a new Instant Pot in under two weeks!
What will I get?
This depends on what version of the Instant Pot you currently own. The standard is to replace the cooker base, so make sure you hold onto your top, insert, and other accessories. That said, there are exceptions.
I had a V2, but the current Instant Pot is a V3. You can check your model on the silver sticker on the back.
Because Instant Pot no longer makes the V2, they sent me a full new Instant Pot, just like I had purchased a new one because the cooker base changed and wouldn't fit my other components.
What if I don't have my receipt?
This is where you may be stuck. Instant Pot confirmed when I asked that they generally need a receipt for warranty claims.
If you received it as a gift, make sure you get or have a gift receipt. This is a good reminder to never throw away receipts for electronics, or – better yet – make sure you have a good way to save them.
When I purchase on Amazon, I can go back to find my receipt from pretty much any purchase I've ever made. For other stores, I use a receipt scanner so I can easily find them if needed.
That said, if you don't have a receipt, you may be in the market for a new Instant Pot unfortunately.
What if this happens again?
Ideally, it won't, but the world never works on ideals, does it?
First, make sure you take proper care of your Instant Pot to minimize the likelihood that anything happens to it. If you're like me and use it near daily, accept that you're more likely to wear out components than those who use it rarely.
Good news? If it does happen again, just reopen your existing ticket that has all your information saved. Instant Pot is here for you.
If you found this article because you have an Instant Pot C6 error, I'm so sorry. I hope this information helps you, as I couldn't find any information and was lucky to stumble my way to a successful resolution.
Once you get your Instant Pot back up and running, come on back to check out some of my favorite Instant Pot recipes:
Did you have a successful resolution to your Instant Pot C6 error?
I am a participant in the Amazon Services LLC Associates Program, an affiliate advertising program designed to provide a means for sites to earn advertising fees by advertising and linking to Amazon.com.